Sinking Creek Meats is a 5th-generation farm located in Penns Valley. Angus cattle are born and raised on their farm. They are part of the Homegrown by Heroes program, with the Farmer Veteran Coalition, and the Beef Quality Assurance Program. Chris Ishler brings his best-selling grass-fed/grain-finished beef cuts, including jumbo hot dogs, 1/3 lb. burger patties, ground beef, Italian beef (for a beef sausage sandwich!), chip steak, and his famous beef sticks.
Stewart Farm is an 8th generation family farm in Stone Valley. Their 150 acre farm was purchased by Robert Stewart from the Penns in 1793 and has been in constant agricultural production. They grow vegetables, strawberries and flowers using organic methods. Along with seasonal produce, they bring farm fresh jams, local honey, fruit, and other items from their Pennsylvania Bicentennial Farm! Linda Stewart also brings a variety of prepared cold meal items for you to take home and heat. Stewart Farm is cash or check only.
Blackbranch Farm is a small-scale, regenerative, no-till farm located in Julian. They grow Certified Naturally Grown vegetables, which goes beyond organic standards; never using synthetic pesticides, herbicides, fertilizers, or GMOs. Chris and Amber started their farm in 2022 serving a few farmers markets and some of the finest local restaurants. They bring a large variety of seasonal veggies weekly, have a CSA option and accept Farmers Market Nutrition Program (FMNP) checks.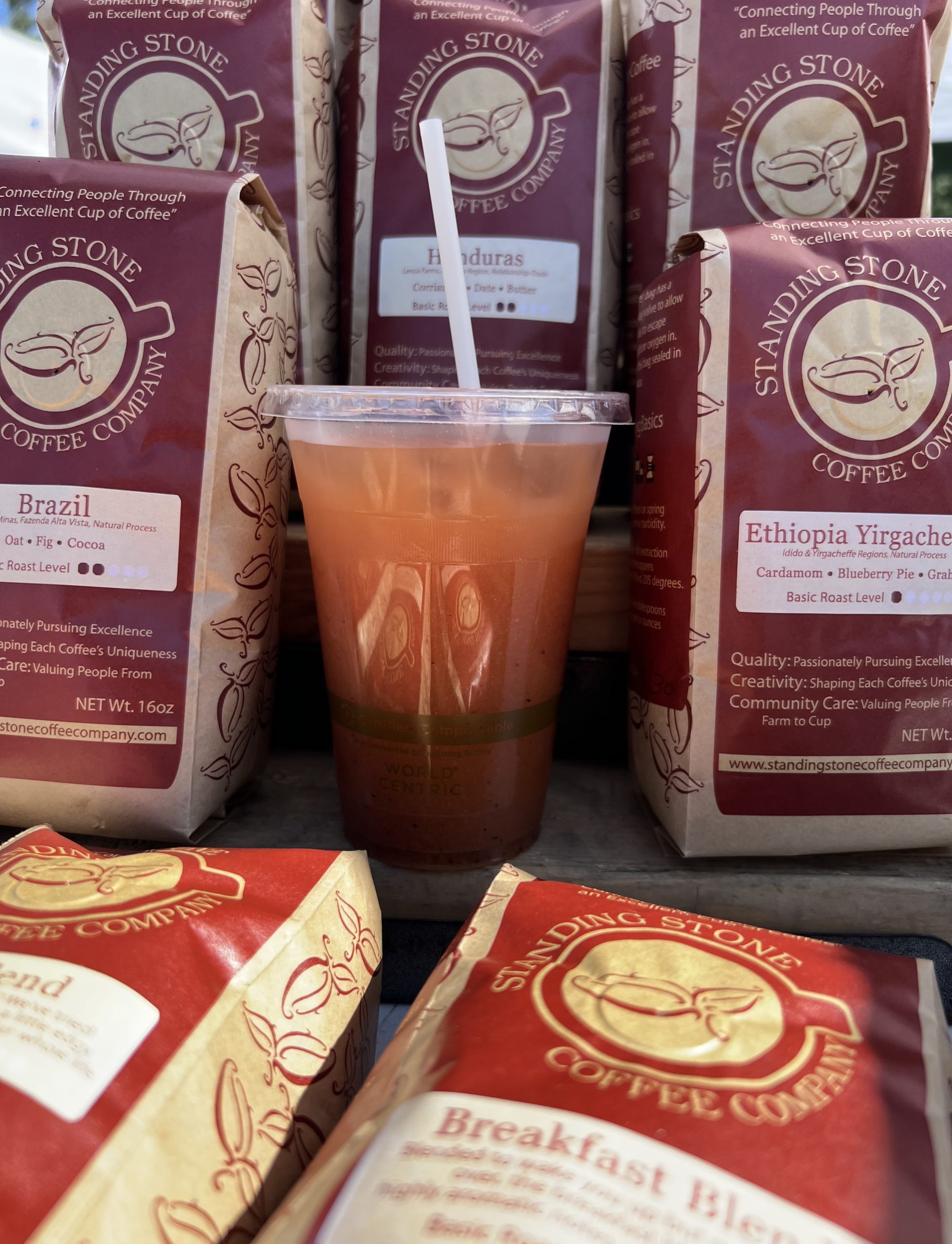 Standing Stone Coffee Company is a small batch craft roasted coffee roastery based out of Huntingdon. They bring a wide variety of coffees by the pound at market and will grind them on-site to your specifications. They also sell Standing Stone Coffee K-cups! Grab a cold brew coffee from them while you stroll the market or a non-caffeinated all-juice "refresher" (great for all ages).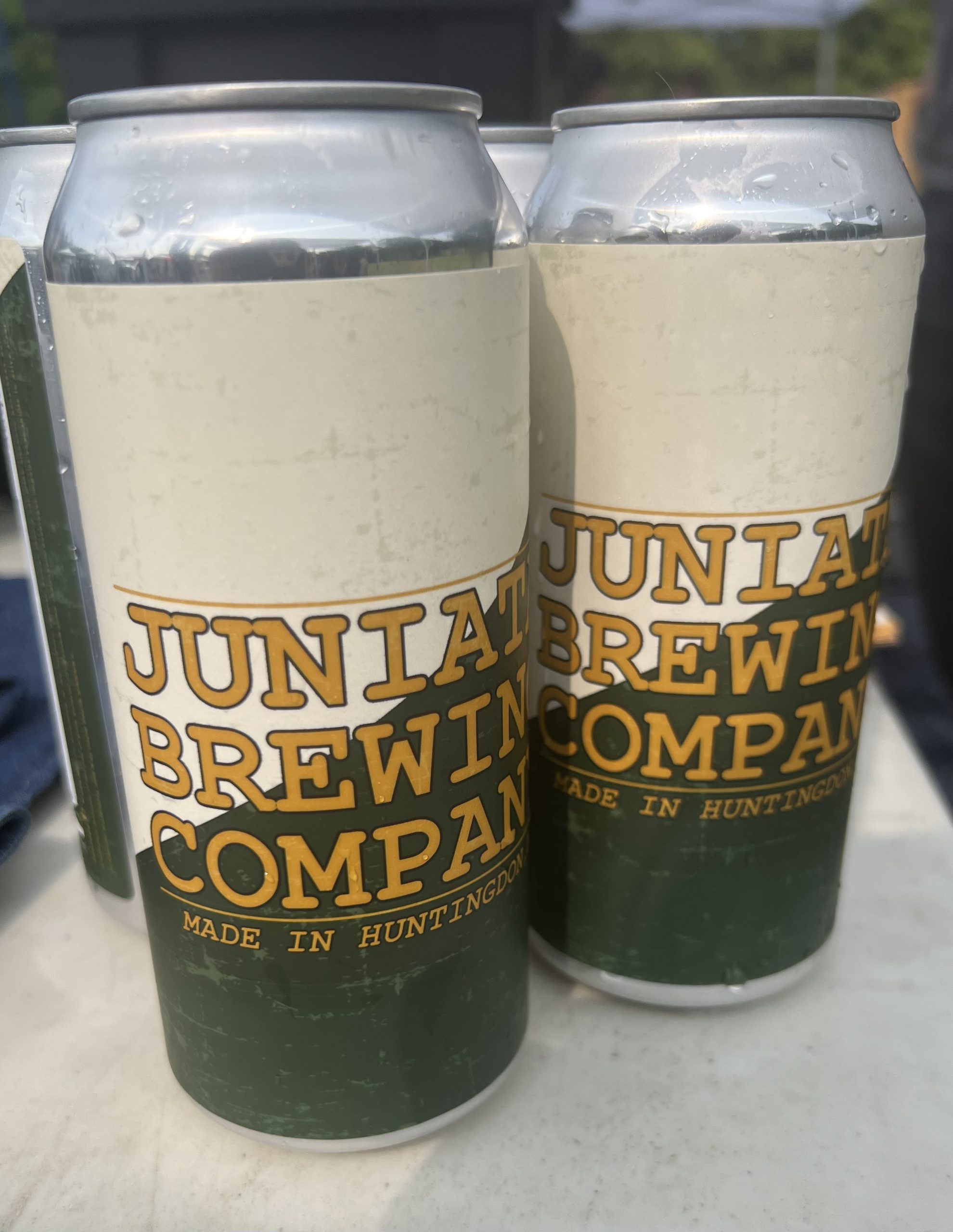 Juniata Brewing Company is a local brewery and tasting room based in Huntingdon. Weekly, Sean and his team bring a large variety of their craft beers. There's something for every taste with JBC and this local beer will be a welcome addition to your summer meals and down-time. At their tent, they also sell a range of swag from frisbees to sweatshirts and make dog biscuits too!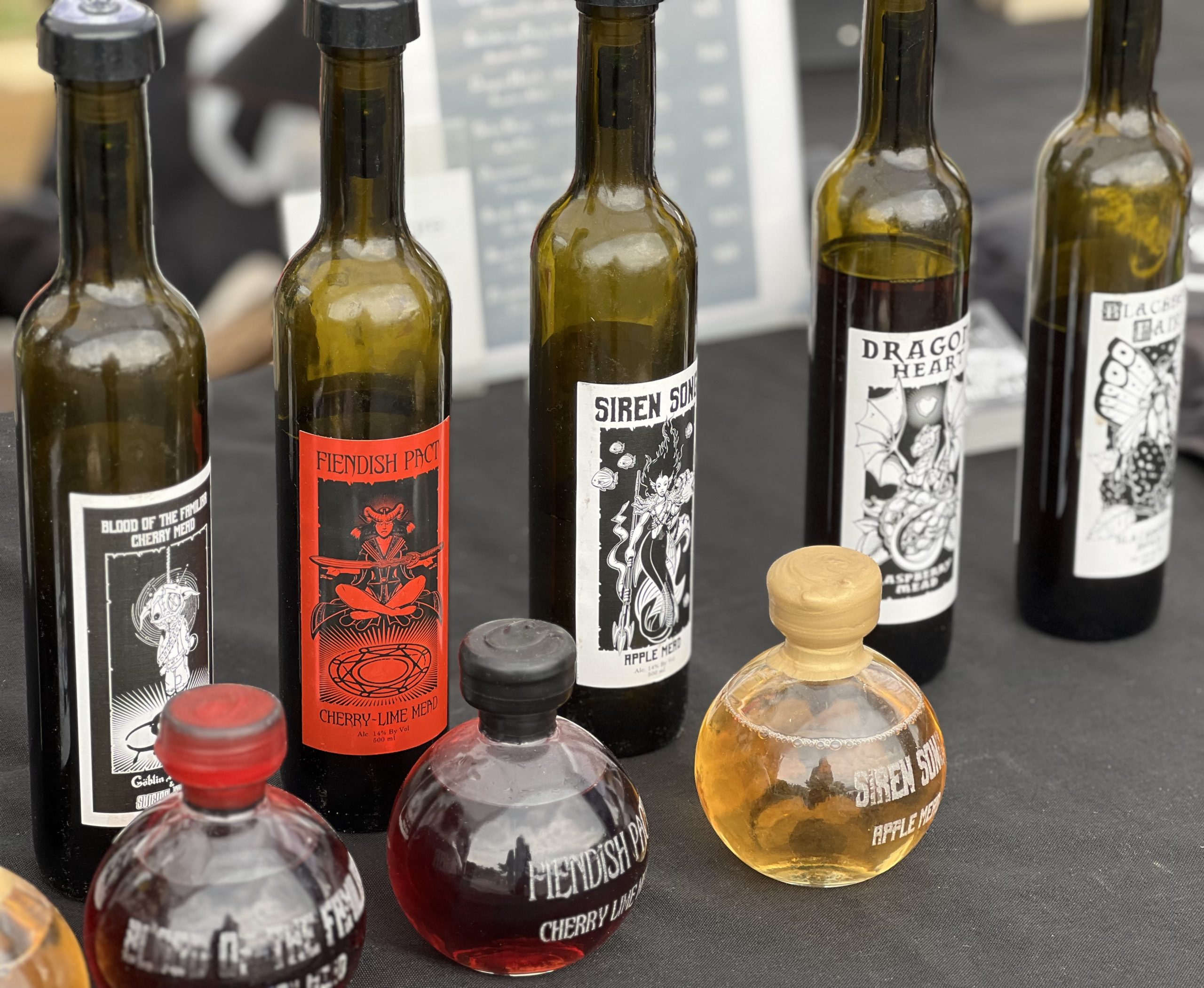 Goblin Alchemy makes award winning wine and mead (mead is an alcoholic beverage made from fermenting honey and possibly the oldest alcoholic beverage!). Weekly, Michael brings a large variety of flavors and offers tastings as well. They use locally sourced fruits and honey and their mead can be served chilled or at room temperature, it can be enjoyed as a marinade as well as beverage on its own or with mixed drinks.
Pole Cat Hollow is a family farm located in Liberty Township. Their animals are raised humanely, ethically and live on pasture without hormones or unnecessary antibiotics. PCH is building an ecosystem by promoting biodiversity of plants, animals, fungi and micro-organisms to restore land and respect the animals. Weekly, Greg brings NON-GMO pastured eggs, as well as pasture raised meats including pork (all cuts!), chicken, lamb, duck and grass-fed/grass-finished beef (all cuts including ground, burger patties, all varieties of steaks etc.). They also have lard for all the bakers!
Twisted Maple Farm is a local farm located outside of Huntingdon. Farmers Calin and Jimmy have a passion for growing high quality food, for the local food movement, and a desire to support the local community. They have grown their farm since 2018; bringing the freshest seasonal fruits and veggies to market, as well as beautiful cut flowers. Calin is also an expert in food prep so you can always feel comfortable asking him how to prepare and cook what you buy!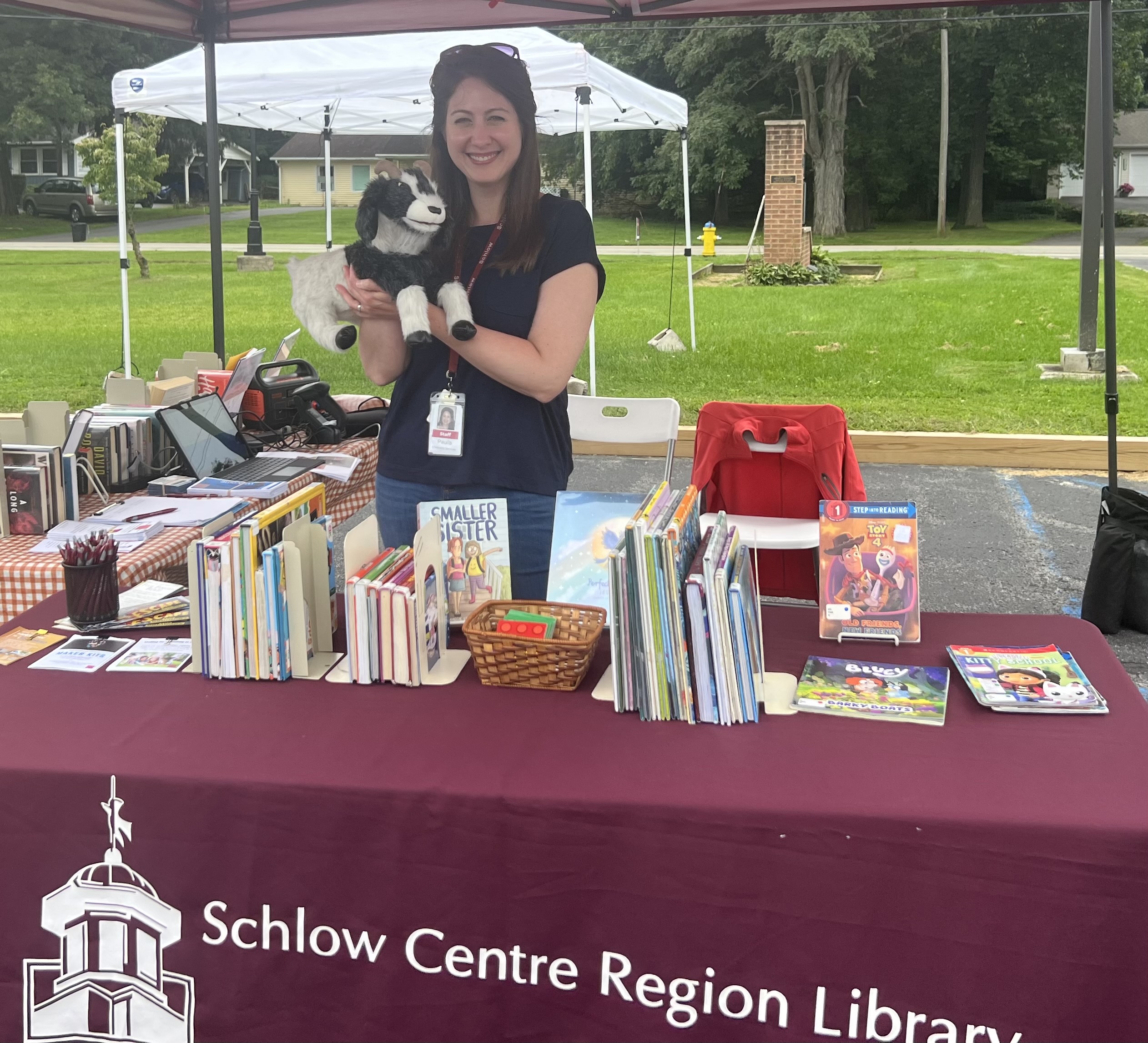 Schlow Library brings a great variety of books to market; children's books, books for teens, adult fiction and cookbooks (to help you make what you find at the market!). If you don't have your library card, they can look you up! If you don't have a card yet, they can register you for one that day! Every week, they bring a fresh selection of great summer reads and can also get the little ones signed up for the summer reading program.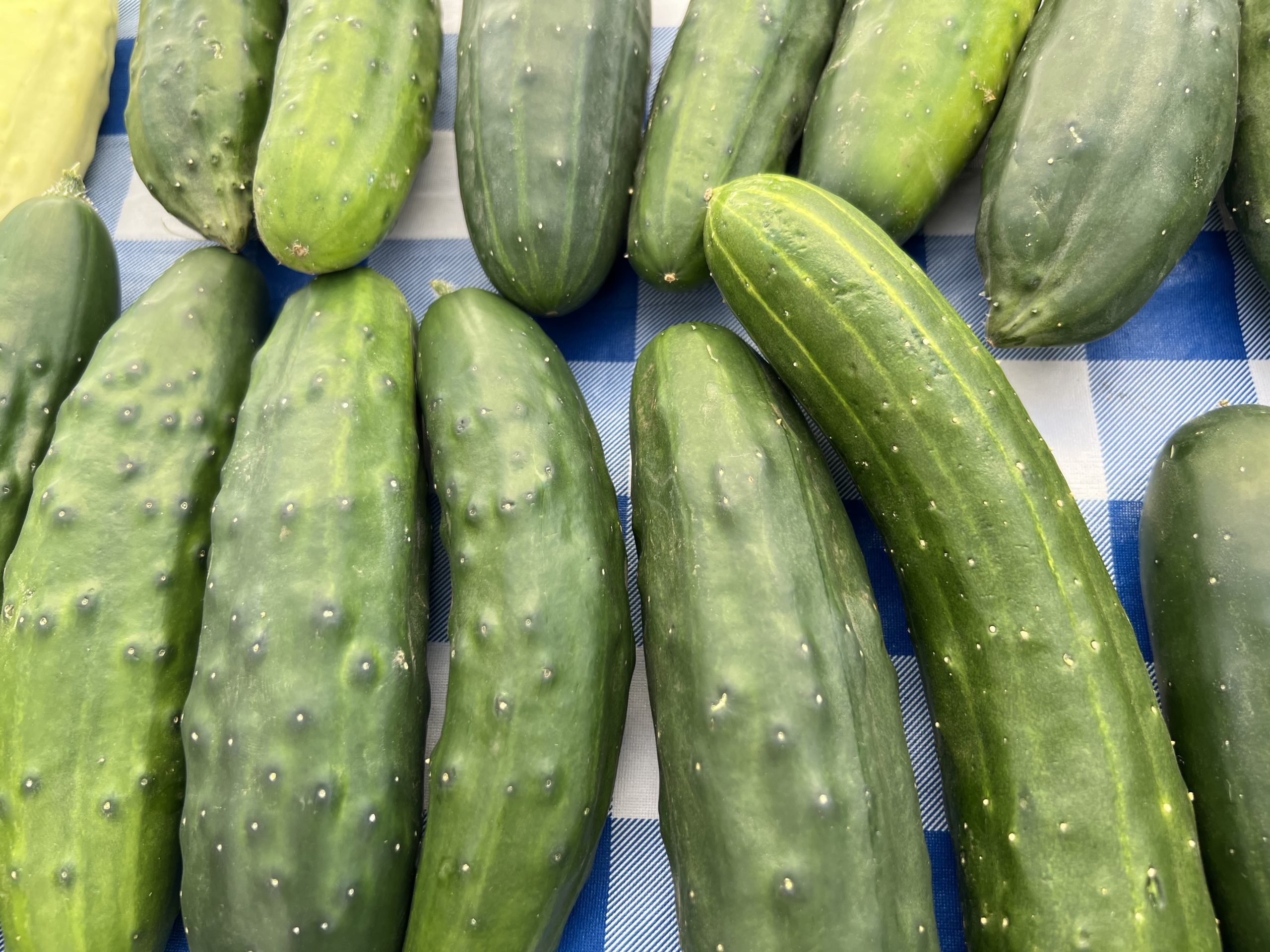 Common Ground Organic Farm is a 120 acre organic farm in the Appalachian Mountains of Central PA founded by the Zuck family. Weekly, Leslie brings a variety of heirloom and specialty veggies, flowers, vegetable and flower transplants and perennials. She also brings prepared salads (later in the season), homemade baklava, and the best granola and granola bars around.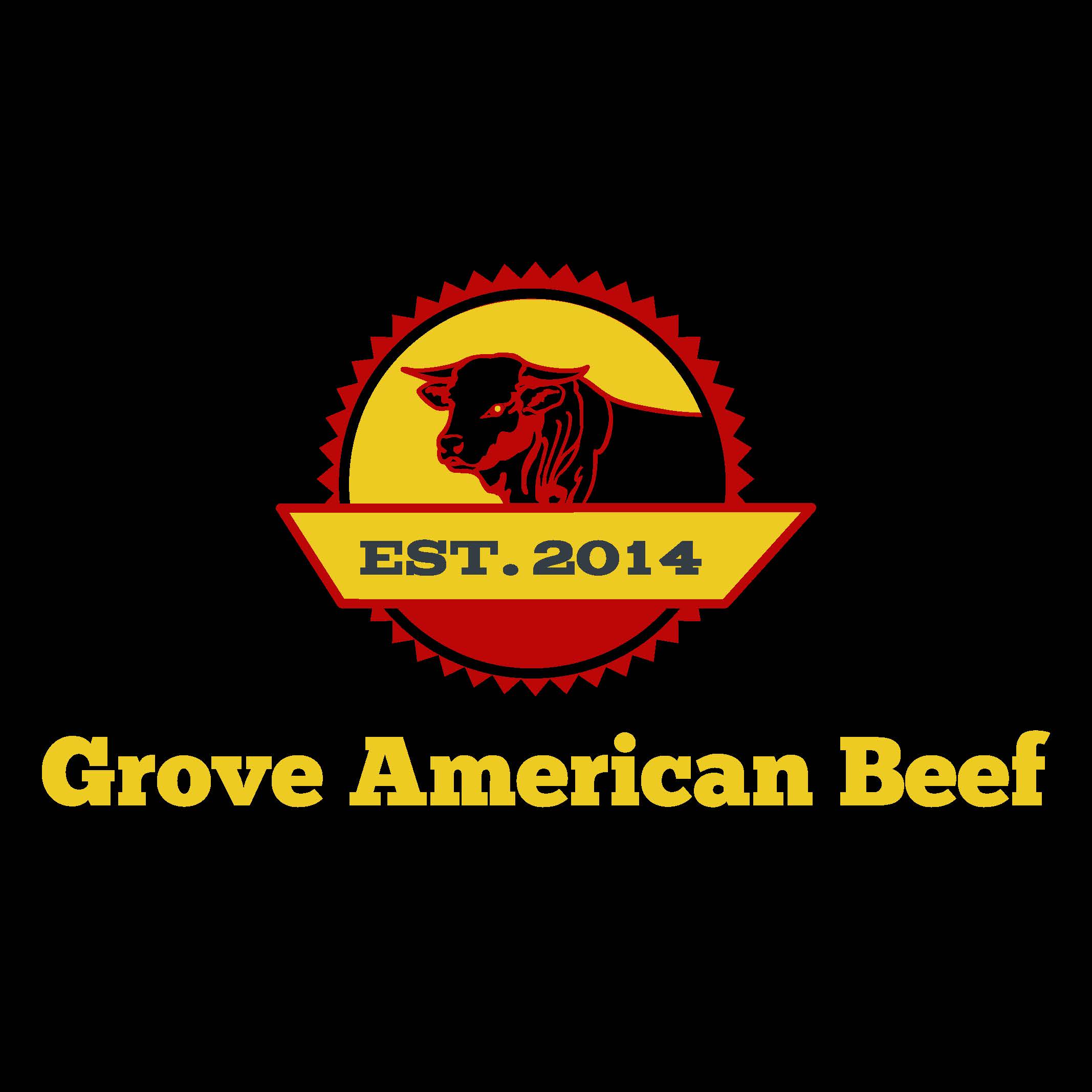 Grove American Beef has been a long-standing vendor (and sponsor!) with the market. Dave Grove raises Aberdeen cows that are grass-fed/grain-finished with no growth hormones or steroids. Weekly, he brings every beef cut you could need; ground beef, 1/4 lb. burger patties, and all varieties of steak and cuts for all your summer cooking and grilling.
Green Valley Acres is located in the heart of Centre County. Mark and Amanda are passionate about connecting folks back to their food source. They believe in the power of real, nutrient dense, nourishing food raised out on pasture with no GMOs, herbicides, pesticides, or antibiotics. Weekly, they bring pasture raised NON-GMO eggs, as well as a large variety of chicken and pork cuts.